Adoption is the process of providing new families for children, who cannot be brought up by their biological family, by matching them with new loving families or individuals who apply to become adoptive parents.
Adoption is a legal procedure, where parental responsibility is transferred to the adopters via a permanent Adoption Order. Once approved, an adopted child loses all legal ties with their birth parent(s) and becomes a full member of the adoptive family, usually taking the family's name.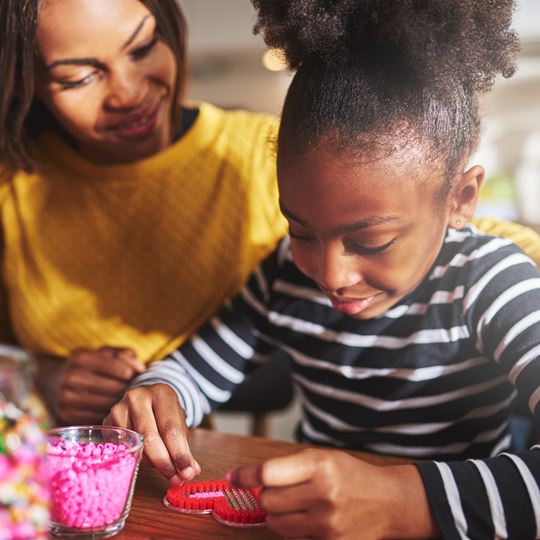 The process of adoption
The adoption process is divided into two stages. The first stage involves several checks and references being undertaken – this usually takes up to two months to complete. The second stage involves an in depth assessment taking place, which normally takes around four months.
After the assessment is complete, the report is presented to the adoption panel, which you are invited to attend. Once you are approved as adopters, the matching process can begin, where your preferences will be discussed alongside the needs of the child.
During the matching process, there will be frequent visits, introductions and lots of support offered to help the child settle into your family. Finally, the court can grant the Adoption Order, where you will receive an adoption certificate and are given full parental responsibility for your child.
Adoption Providers
The Polaris Community offers outstanding adoption services through our experienced agency Adopters for Adoption. Our adoption service is based in Worcestershire, however our teams operate as a national UK adoption agency, supporting parents all over the UK.
Our adoption agency was set up to not only provide adoption services to those looking to become adoptive parents of a baby or child, but to also make a positive impact on the way families are supported throughout the adoption process. We are passionate about providing the right guidance, support and empathetic approach to families going through the adoption process – where people are at the very centre and valued as individuals.
In addition to supporting families through adoption, we also pride ourselves on our comprehensive post-adoption services, which involves us providing the very best support to our adopters every step of the way through their journey as parents.
Find out more about adopting with us and how we can support you through your journey to becoming adoptive parents.


Adopters for Adoption
As a national adoption agency, Adopters for Adoption focuses on creating a positive experience of adoption for all those involved, because they know exactly what it's like to go through adoption. They provide the right guidance and support needed to become an adoptive parent, where people are more important than the process.
View Site
Contact Us
How can we help?
If you'd like to get in touch with us, please fill in the form below and a member of our team will be in touch.
Address
Malvern View, Saxon Business Park, Hanbury Road, Bromsgrove, Worcestershire, B60 4AD
This site is protected by reCAPTCHA and the Google Privacy Policy and Terms of Service apply.