Through our therapeutic children's homes, set in a variety of urban and rural communities, we are able to support young people's emotional, social, mental and academic progression and enable them to grow and realise their full potential. 
Our children's homes follow a multi-agency approach, with integrated therapeutic modules of care, enabling us to support vulnerable children and young people who have, or are experiencing, trauma, attachment difficulties, social, emotional and mental health difficulties. 
We provide attachment and trauma informed care, supported by our therapeutic parenting models, and our skilled staff look beyond presenting behaviour, addressing the underlying emotional need of the young person, which results in long term positive change.
Our home are rated either Outstanding or Good by Ofsted, we are committed to providing opportunity for long term stability to those facing the most complex challenges; promoting emotional wellbeing, resilience and opportunity to help young people achieve positive outcomes.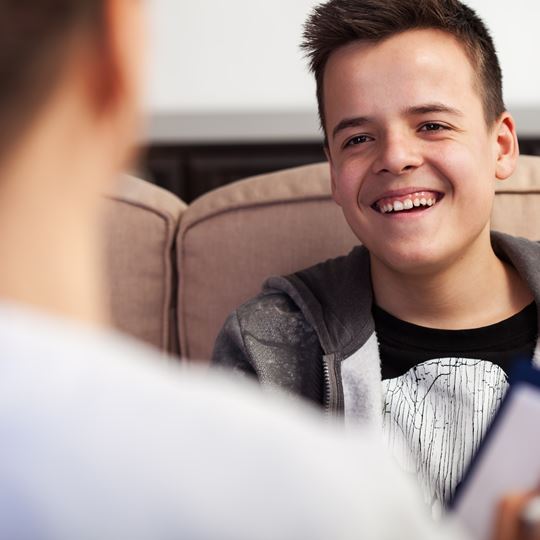 Integrated
therapeutic care
Our children's homes are able to support young people with highly complex needs. Our practice and facilities have been evolving over years; developing and strengthening our therapeutic understanding and the services we provide.
Our therapeutic approach involves highly nurturing care from a multi-disciplined team, individual support and psychotherapy for young people, collaborative and child-centred care planning, health professional guidance, research-based practice and 1:1 sessions that really benefit our children, enabling every child and young person in our care to reach their full potential.
We adopt an attachment and trauma informed methodology to our care, which is implemented using a number of therapeutic approaches, high levels of empathetic responding using whole brain child methods and therapeutic parenting. Our skilled staff specialise in supporting the stability of young people and enable clear and successful pathways to family, foster care and transitions to independence. Our children are recognised as individuals - supported in developing their emotional wellbeing, social and academic abilities - and gain confidence through discovering new skills and tools which encourage self-resilience.
Residential Providers
We offer highly nurturing, developmental support through our therapeutic children's homes, underpinned by our collaborative approach and an experienced team of therapists, psychotherapists, health professionals, educational and clinical practitioners.
We are proud of the transformational care we provide to children and young people who are experiencing a wide variety of challenges and complex needs, which allows for life-changing progress in social, emotional and academic development. 
All of our residential homes are rated as either Outstanding or Good by Ofsted and our passionate, experienced teams are committed to providing a nurturing, caring, cohesive and respectful environment for all the young people we support.


North Lakes
North Lakes have been offering attachment and trauma informed care to young people via their therapeutic children's homes for over thirteen years. Their multi-skilled teams support children with many complex needs; nurturing both emotional health and wellbeing as well as social and academic success.
View Site


Dove Adolescent Services
Dove Adolescent Services provide flexible, individual care packages for children and young people. Their network of small multi-occupancy homes and single occupancy Specialist Resource Units offer the flexibility to support vulnerable children of different backgrounds and needs.
View Site
Contact Us
How can we help?
If you'd like to get in touch with us, please fill in the form below and a member of our team will be in touch.
Address
Malvern View, Saxon Business Park, Hanbury Road, Bromsgrove, Worcestershire, B60 4AD